Imark Sportswear (Pvt) Ltd
Introducing Imark, a clothing store offering the most trending sportswear and fashion to meet
the demands of stylish, fashion-savvy and contemporary Sri Lankans. We pride ourselves in
producing the highest quality, most up-to-date styles, meeting and exceeding the demands of
our trend-setting customers.

Headquartered in Colombo, Imark is a registered entity under the Companies Act No 7 of 2017
in Sri Lanka. The Imark team operates locally through a network of fashion enthusiasts based
across the world, tracking international sportswear and fashion trends, combining innovation,
comfort and excellence to cater to our customers.

We distinct ourselves by offering unmatched product quality, on-time delivery and proactive
customer service, aiming to nurture long-term relationships and build strong brand alliances.
Jeans by Imark is an online jeans clothing store and a subsidiary of imark sportswear (Pvt) Ltd, offering the most trending jean fashion to meet the demand of stylish, fashion-savy and contemporary Sri Lankans. Dedicatedly ensuring that all the jeans are of the highest quality and the most up-to-date style.
Mr.Prageeth Wijethilake, Mr. Rifham Naleem and Mr Chanaka Gunathilaka are the heads of the operation.
Mr. Prageeth Wijethilake is a holder of a Bachelors Degree in Business Administration from the Institute of Technological Studies.(ITS) Narahenpita Sri Lanka , A Master of Arts (MA)degree in Sports, Humanities Management  and Law from the Universities of De Monford University Leicestr, England, SDA Baconni school of management Milano Italy and University of Neaushatel, Switzerland, Master of Business Administration (MBA) from the University of Kelaniya Sri Lanka. Possesses a 10 years of professional work experience in FIFA Colombo, a Lecture at several local academic institute for Sports Management, Accounting and Entrepreneurship.  FIFA regional instructor for administration and management
Mr. Rifham Naleem Holder of Bachelors of Science (BSc) Degree from the University of Peradeniya Sri Lanka and Master of Business Administration (MBA) Degree from the University of Kelaniya Sri Lanka.  A Senior Manager with well over 16 years of experience in Apparel Industry in material fabrics , garment manufacturing, Quality and fabric technology  testing and a Natific accredited colorists possessing  a Diploma in Textile  Technology from the Open University of Sri Lanka.
Mr. Chanaka Gunethilake A holder of a Bachelors Degree in Business Administration from the University of Colombo Sri Lanka. Master of Art degree in Managerial Economic from University of Colombo and Master of Business Administration Degree from the Postgraduate Institute of Management Colombo. He is members of Chartered Institute of Logistic Sri Lanka. A lecture in private universities. 12 years of work experience in Logistics under several multinational companies in Sri  Lanka.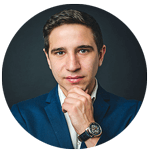 Rifham Naleem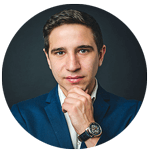 Prageeth Wijethilaka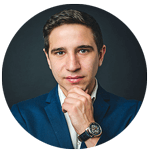 Chanaka Gunethileke
Highest Quality
We are committed as a quality-driven
organization to manufacture clothing
products and services to globally
benchmarked standards.
Dedicated Customer Service
Our vision is to proactively offer apparel solutions and add value to customer lifestyles through unmatched customer service.
20 Years of Experience
Counting over 20 years of industry experience, our team provides expertise to ensure flawless production of apparel.